Show Location:
Tulsa Expo Square — SageNet Center Expo Building
(Also known as the the Tulsa State Fairgrounds)
Address:
4145 E 21st St
Tulsa, OK 74114
2023 Event Schedule
Craig Cameron Horsemanship Seminars (West Arena):
Thur/Fri:  10:00 AM & 3:00 PM
Sat:  10:00 AM & 2:00 PM
*Located in the NW corner of the SageNet Center
Cattle Equipment Demonstrations (West Arena demo area):
Thur:  11:15 AM & 1:15 PM
Fri:  11:15 AM & 2:15 PM
Sat:  11:15 AM & 1:15 PM
*Location:  SW corner of SageNet Center
$1000 Showbucks Drawing, sponsored by Can-Am
Daily at 1:00pm
Register at CAN-AM exhibit #920
OSU Extension Seminars:
Thur/Fri: Noon:
"Beef Cattle Market Summary and Outlook" ~ Dr. Derrell Peel, OSU Ext. Livestock Economic Specialist
"Forage Considerations for 2024" ~ Mr. Brian Pugh, NE OK Area Agronomy Specialist
*Location: South conference room, next to South Main Entrance
Where to Stay: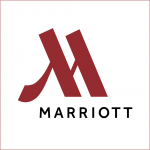 Negotiated room rates for show attendees and exhibitors are available at Marriott Tulsa Hotel Southern Hills. The special Tulsa Farm Show rate of $99 per night includes complimentary breakfast. Book your group rate for 2023 Tulsa Farm Show online or call +1 918-493-7000. Group rate must be booked by November 17, 2023.